COMING SOON

ADVANCED PLANT NUTRITION AT HALF THE PRICE
By the time you purchase hydroponic supplies from the retail store the producer/manufacturer has made their profits, the wholesaler has made their profits (approx 30%) and then there are the retail profits of approximately 100%. All of which adds great cost to hydroponic consumables.
Manic Botanix is a new concept in online hydroponic supplies. We removed the water, reduced the cost (you can expect to save 50% or more), and supply and ship the individual components used in nutrient and additive production/formulation directly to your door. Why ship water at additional cost to both yourself and the environment?
We also supply dry premixes (just add water) for some of the most popular hydro industry products. All products are supplied with simple to follow mixing instructions and are the same products that you are currently purchasing through hydroponic stores. In some cases we have meticulously reverse engineered formulas (often improving them with  additional components) while in other cases we have accessed manufacturer direct formulas (E.g. Advanced Nutrients and Cyco). In addition, you will find unique Manic Botanix formulas.
You will be staggered by just how easy it is to add our powders (premixes) to water. Take for example our Cal Mag product . What becomes 1L weighing 1.127Kg, used at 5ml/Gal is shipped to you as a 322 gram dry product. Add this 322 grams of powder to 750ml of demineralised (RO) water, shake well, top up to 1000ml (1L), shake again and your 1L concentrate is ready to use. The process takes about two minutes. No understanding of chemistry is required and the most complex mixing equipment that you will ever need is an accurate measuring vessel and a funnel (about $5.50 worth through a Home Depot store etc).  In many cases you also have the option of using our products as powders where no mixing is required. View the image below to see how easy it is.
| | |
| --- | --- |
| | |
Look at it this way. Through shipping powders (less water) we can send you 2 x 5L sets of nutrient (20L in total), 1 x 1L Rhizo Juice and a clone gel in a 24cm x 24cm x 19cm box, weighing approximately 5.2Kg – or with water, we can send you 1 x 5L bottle of liquid nutrient weighing 5.5Kg (mostly water weight). What this means is not only are you saving at least 50% on nutrients and additives and contributing to the reduction in greenhouse gas emissions but you are also saving a great deal of money on freight.
MB SOLID LOGIC
Our approach is very different from existing hydroponic industry practices. We present a new way of doing things – a new approach, a new ethic based on a new set of standards. We prefer to think of ourselves as biochemical suppliers and not as suppliers of 'hydro' products. As we supply biochemicals we must adhere to European and other international biochemical supply standards and implement quality checks and controls over each and every product we supply.  (http://ec.europa.eu/environment/chemicals/reach/reach_intro.htm)
When you purchase a Manic Botanix product it comes to you dry (simply add water). You can see it, weigh it, and in the case of prepacks, compare its' guaranteed weight analysis listed on manicbotanix.com to what you receive and know that you have landed exactly what you paid for.
We call this "Solid Logic"… a guarantee that can be seen and measured.
  Manic Botanix has distributors in Australia, Europe, the UK and the USA and we ship worldwide.
Examples of Products Coming Soon
Clone Gel 3g/L IBA (Indole-3-Butyric Acid) + B vitamins and fulvic acid 500ml Price = £12.00, 13.60 euro, $19.55 USD.
Modified House and Garden Shooting Powder (MANIX Fizzylicious) Hydro Store price for a similar product = £30 – 35 for 5 x 100 gram packets (500grams). Our price £15.00 for 500grams. 1Kg packs = £25.00,  2Kg = £45.00, 5Kg = £99.00, Discount on volume Orders (POA)
Guaranteed Analysis
N as ammonium nitrogen   0.201
P 1.3498  (P as P2O5 = 3.09296)
K 1.8998  (K as K2O = 2.2885)
Mg 0.20
S 0.2633
MANIX BUD BLASTER (AN BIG BUD +) 
The same thing at half the cost! We didn't reverse engineer the Advanced Nutrients formulas we supply. We accessed their (ANs) original manufacturer direct formulas valid as of 2007 and in some cases gave them a boost. In this case, we added Acadian kelp (Ascophyllum nodusum) to the original formula to lift the amino acid count. She's trialed and tested and we consider this a sweet mix. 1L = £12.00
MANIX SWELL (AN OVERDRIVE)

Manix Swell (P, K, Mg and NO3 N) Swell is a late flowering booster that is essentially a large dose of phosphorous and potassium, along with lower levels of nitrate nitrogen and magnesium designed to pack on size and weight in the last weeks before harvest.
1L £9.00
5L £35.00
10L  £49.00
MANIX RHIZO JUICE used at 2ml/L
A similar hydro industry product that is used at 4ml/L costs:
1L = £25.00 +
5L = £ 120.00 +
RhizoJuice used at 2ml/L (half the dilution rate of the 'other' product)…Our Price:
1L = £12.00
5L = £55.00
MANIX GOOGOO JUICE
One of our own formulations. Suspended Bacillus and Trichoderma spp. that become active when placed in the growing system. Developed specifically for use in hydroponics, GooGoo Juice contains beneficials and biofoods to create a dynamic and prolific microflora.  The beneficials we supply are sourced through leading European suppliers and are shipped as dry suspended spores with use by dates.  Through this means you are guaranteed biologically viable products.
Contents include: IBA, NAA, Kelp, Thiamine, Dextrose, Humic Acid, Aloe, Amino Acids, Bacillus spp. and Trichoderma spp.
Benefits:
–       Enhanced root development
–       Disease prevention
–       Increased vigour
Used at 2ml/L
A similar product costs £55 + 1L
Manix GooGoo Juice  1L = £25
Welcome to the evolution!
KNOWLEDGE IS POWER!
Manic Botanix recently created HydroWare, which is cutting edge nutrient and additive formulation software. Included with HydroWare is a 285 page Ebook that comprehensively outlines everything that you will need to know to produce hydroponic nutrients and additives at home. The Ebook covers, in detail, among other things, using the software, formulation theory and practice, reverse engineering from lab analysis, fertilizer choices, and high-end formulation theory.
Software Features
Fertilizer Database x 2 (where macro, micro and multi chelate fertilizers can be entered and/or edited and saved for calculating formulas – no limits on what fertilizers or biochemicals can be used in formulation)
Backup and Install Database Features (for saving and switching between fertilizer data)
Nutrient and Additive Formulation Calculators x 4 (2 x Mole Calculators and 2 x formulation calculators)
Fertilizer Formula Record and Save Feature (records %w/v targets and g/L of base fertilizers that are required to produce formulas)
Onboard Calculator
Editable Regions where information can be entered, edited and deleted as you work
User Friendly Interface – no chemistry degree required (the software does the math for you) Simply dial in your %w/v targets and begin calculating – you'll be staggered by just how easy it is!
Test drive a Manix calculator now (ppm in solution calculator for hydroponic growers)
The package comes with a 285 page fully illustrated EBook that
Fully demonstrates how to reverse engineer nutrients and additives from lab analysis
Comprehensively covers what base/component fertilizers are required in formulation and where to access the ingredients for formulating any nutrient and/or additive at home
Covers hardware required
Discusses in depth formulation options and how to boost formulas with ingredients such as amino acids, EDTA chelators (e.g. Versene Acid, Versene 220), fulvic acid, citric acid, thiamine, riboflavin and other vitamins
Fully demonstrates and guides you through using the software
Every CD comes with a unique identifier that gives authentic purchasers access to a secure website where formulas, lab analysis, and technical advice are available.
Here's what one happy customer had to say about the HydroWare package:
"My chemist said (his words) that this is the best written book and software for a person that doesn't have a chemistry background he could have imagined. Props to the writer! He loved what you did with the calculator 2 (brilliant!!)." Nor Cal, USA

Cost: $289.00 (USD) Includes Shipping
Included with the HydroWare package… Advanced Nutrients formulas for:
SENSI GROW
SENSI BLOOM
HAMMERHEAD
B52
CARBOLOAD
OVERDRIVE
REVIVE
WET BETTY (organic)
SENSIZYME
SENSICAL GROW
SENSICAL BLOOM
SUPERBUD BLASTER
WET BETTY ORIGINAL
VOODOO JUICE
TARANTULA
PIRANHA
SWEETLEAF
BUDBLOOD
BIG BUD LIQUID
MONKEY JUICE GROW
MONKEY JUICE BLOOM
BARRICADE
FULVIC AND HUMIC
HEAVY HARVEST (Spring, Winter, fall)
+
CANNA FLORES
CANNA VEGA
CANNA COCO
CANNA TERRA VEGA
CANNA TERRA FLORES
+
ATAMI PK 13-14
ATAMI AARDE
+
HOUSE AND GARDEN COCO
HOUSE AND GARDEN SHOOTING POWDER
HOUSE AND GARDEN ALGEN EXTRACT
HOUSE AND GARDEN AARDE
+
From Australia and now in the US
CYCO GROW
CYCO BLOOM
CYCO SWELL
POTASH
DR REPAIR
B1 BOOST
ZYME
GROW XL
UPTAKE
+
RHIZO STIMULANT
+
CLONE GEL
+
MANY MORE FORMULATIONS
Order now by contacting info@manicbotanix.com….. read more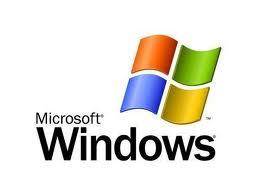 HydroWare is Windows compatible