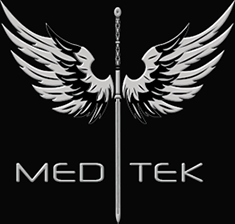 Reviews from Med-Tek Customers
A happy customer is what makes all the hard work worthwhile. We'd love to hear from you on how you are finding the Med-Tek range. Leave a review on this page (review form at bottom of page) or contact us directly on medteknutrients@gmail.com or through the site contact form. Reviews can be left anonymously (use a pseudonym) and no email or other personal identifying information is required when you use the review form on this page. Your security is our priority. The Med-Tek site is SSL, Malaware and Brute Force protected and no IP addresses are ever recorded. Thanks kindly….. Team Med-Tek
Fran Burgess – Frans Hydroponics, Kalangur QLD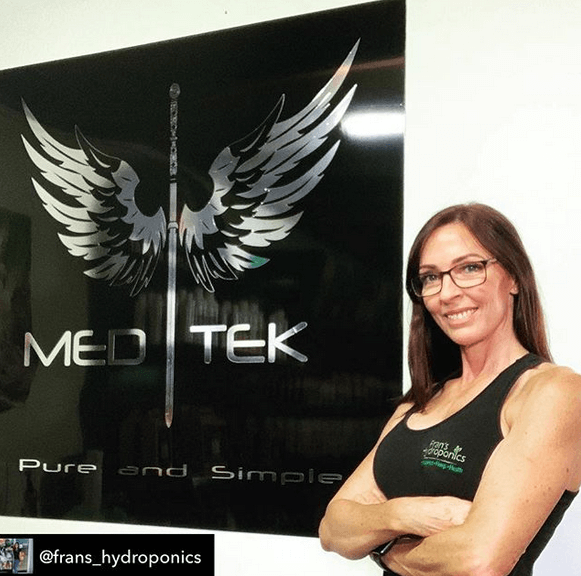 "Grow with Glow" sounded good to me so I thought it would sound good to my customers too!  
I'm happy to say I was right!  Med-Tek has been flying out the door and the feedback has been above and beyond my expectations!
"Just wanted to give you some feedback on the Med-Tek Nutrients. I have been extremely impressed with how user friendly they are and the results I have been seeing. The most fascinating part is the lack of nutrient deficiencies I usually encounter with other brands. I have seen no traces. Providing all instructions are read and followed on Med-Tek's grow chart , it's 100% success. 
I have struggled to maintain pH levels with other well known brands and have had some proper frustrating times keeping a balance with different species using the same feed ratios. 
Not with Med-Tek Nutrients!! The absolute opposite!
Med-Tek has allowed me to maintain a green garden and multiple species to flourish under the same nutrient program. pH levels have been maintained over a longer period , giving optimized  success.
Super stoked I made the leap of faith. Med-Tek is a solid product."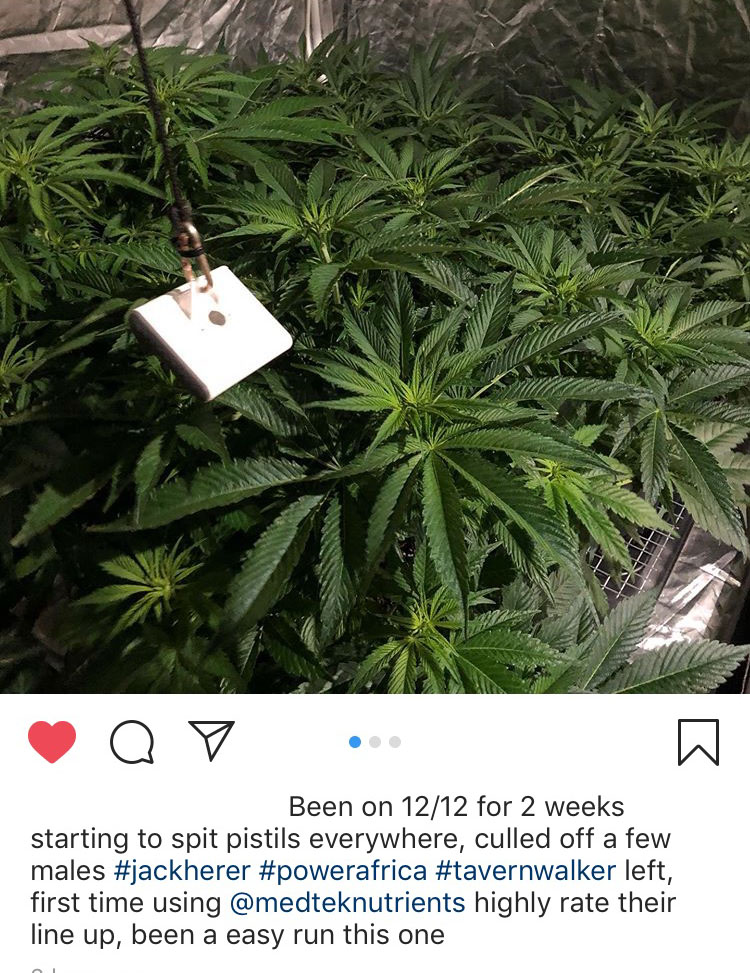 "I don't normally do reviews. However, I have been a long-time grower. I have tried a number of different nutrients over many years and have not found a bad one yet…. all pretty consistent. I have used Dutchmaster, Growth Tech, Canna, House n Garden, Advanced Nutrients, Cyco… all the good stuff. This grow I had a crack at the new Med Tek gear. Well after using Med Tek, recommended by my local shop, I ran the full program and must admit I was pleasantly surprised at my outcome. The only reason I am writing this to you Med Tek boys is to say thanks. My yield increased about 25% to my normal outcome in a shed over summer which was a massive surprise given the conditions over summer. I am now well into my next grow and am very happy to say it's cranking along really well. I will get back to you after this one in the colder months but after the summer one which is normally a bit average I am looking forward to see how this one comes up after the cooler weather. Thanks Med Tek, looks like ya got the goods and will get back to you on this one."
"Using my old nutrient and additive regime I pulled just over 8 pound off four plants. Since changing to Med Tek my yield has increased dramatically. My last crop I pulled 11 pounds off four plants and that was in the heat of summer so hopefully the cooler months leave me more room for improvement. Thanks Med Tek!"
"I had heard about the Med Tek range and had very high expectations….
Since now having used the product I can confirm that it is an absolutely outstanding product with results beyond my expectations. From start to finish an all-round improved result compared to others I have used."
Ken, Hydrobits Bargo, NSW (Retailer/Stockist of Med-Tek)
"We are stocking your range of products and so far are selling well and getting great feedback from our customers. Fantastic results and easy to use."
"After being out of the game for a while i decided to grow again for many reasons. At my age i have the experience to take it slow & steadily improve.
Straight up the last 4 months of my 12 months comeback have been disheartening to say the least. I started with an ordinary plant & ordinary nutrient & the result was just passable. I replaced lighting & improved ventilation & got a 20% improvement…….not bad.
I then returned to growool (i used it 20yr ago) & it was ok but Frans Hydroponics recommended me coir-lite. It improved things & i liked it very much but i needed a nutrient to suit. My research narrowed it down to 2 companies & off I trotted to Frans to pick up my selections. Fran had the nutrients i was looking for but also showed me a relatively new product from a company called Med-Tek.
The labels read well so I gave Coir Flores A+B a go. I had plants with 3.5 weeks to go, starting using Coir Flores A+B & improved the size, oil & taste even in just 3.5 weeks as compared to using my basic nutrient. A definite improvement!
I have gradually gone to following the charts but at this stage I have tried Coir Vega,, Flores AB, Pk Elicit plus Connoisseur Blooms….in that order over 3 crops. Each time I added & more closely followed Med-Tek's grow charts the more my barely passable strain went to quite passable.
I will stick with Med-Tek as my experience with their product so far has been very good.
I look forward to fully complying with their charts as I have acquired GSC (Girl Scout Cookies) & look forward to updating Med-Tek on my adventures."
Med-Tek Nutrients
Average rating:
4 reviews
Apr 22, 2020
Simply THE BEST
We have been using the new Med-Tek range for our current grow and we are INCREDIBLY impressed with the results! The entire range is so simple to use, and has resulted in the most stress-free grow to-date. With every other nutrient brands we've used, we've had to supplement with additional Calmag, but not with Med-Tek. Whilst the range contains a calcium-magnesium supplement, we haven't ever needed to use it. Every plant looks amazing, yields are better than ever and we've had no issues at all with plant health, by simply following the feeding chart!
Thank-you Med-Tek, for our first ever stress-free and sensational grow!! We won't be using anything else!
Nov 17, 2019
Recent run
I've recently swapped over to Medtek after running a hyped aussie brand and I'm glad I have. Noticeable difference to the the last run with more flowers, better plant structure and overall happier plants. Majority of factors are exactly the same /light/feed cycle etc but I didn't run the 2 nutes side by side so not exact but I'm glad my retailer gave me the advice she did and I swapped over . I've got a few things wrong here and there but that's how you learn and I will be staying with Med Tek products now I've found them.
Oct 25, 2019
Quality
4 words could say it all!
Clean, concentration, calculated, confidence.

Med-Tek has proven to shine over the other products on market in a few areas.
Consistent genetic compatibility at recommended dose rates, quality yields and stability also the confidence of a truly medical grade end product.
After several products companies and producers over the years have released mixtures and brews, cocktails and secrets ingredients, boasting claims and and confusion galore.

I see Med-Tek enter the market on the back of experience, science and transparency of the products they make.
This is a first from a plant nutrition company and provides ultimate confidence and trust to any grower serious about what is actually accumulating in the end product.

When trailing Med-Tek against the industry favourites I called the owner of Med-Tek for some technical and detailed product information... to my surprise they where willing to disclose ultimately all composition and science behind the products they make. No questions unanswered and so secrets kept!

The initial loading of resin took place early than expected and in comparison to other nutrients and additives the medtek plants continued to produce copious amounts of oils/resins/terps and plant weight through the entire flowering phase, as other products on the marked I notice taper off the yields if not suitable for the genetics.

The dedication and quality put into these products has left the end user with ease of use with total confidence in yields quality.
Sep 11, 2019
Warren, Qld
I've tried a whole range of nutrients on the market and have listened to people tell me what's best for years in the hydro industry but since I started using Med Tek it seriously has been the easiest to use and I've had the best results so far. I have back to back rooms with different nutrients and since switching to Med Tek I wouldn't go back. I've had proven bigger yields and the feed chart is very easy for a green thumb like me. Thanks Med Tek.